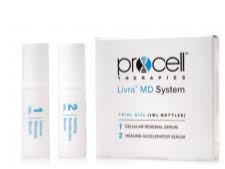 ProCell Livra MD aftercare serums - 1 week supply
Step 1 & 2 ProCell MD aftercare serums contain twice the growth factors as the PRO serums.
Speed up and intensify your results after ProCell Microchanneling treatments.
Item ships from our Toronto location within 1-2 business days. Out of stock; see pre-order info on delivery times.