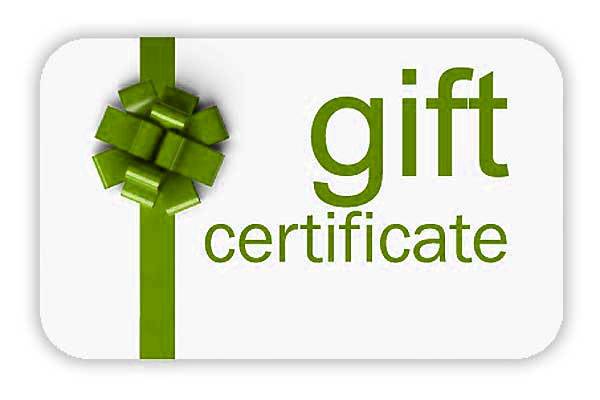 Beauty Tree Gift Certificate $20 - Emailed Store Credit
Add this item to the cart and we will send you a store credit with a personal checkout code for that denomination.
This credit is issued in $20 increments.
Example: add 5 to the cart and a credit will be issued for $100 to the email address you designate in "Special instructions for seller".

Online:
At checkout (Special instructions for seller) type the email address you want us to send the store credit code to: use your own email to write the code on a personally written card to your loved one or provide their email address and we will send your personal gift message and include the checkout code.

Example (Special instructions for seller):
sarah_all_natural@gmail.com
"Sarah, You are going to love the products from BeautyTree.ca in Toronto. I bought an eminence organic stone crop cleanser and I think you would like to try it for yourself. Here's a gift certificate checkout code for $75, you can use on their website to buy it. They have wonderful Eminence organic facials by appointment too! Love u much, your sis Jennifer."

Note: Gift Certificate codes cannot be combined with other discount codes and will apply to website product total only: shipping and applicable taxes are extra at checkout. Remember product pickups are available, at our downtown Toronto location -call for an appointment.

In store, Gift Card credits can be used for product or services. 
The redeemer need simply show the email showing the credit total to be applied to the balance due.

Item ships from our Toronto location within 1-2 business days. Out of stock; see pre-order info on delivery times.