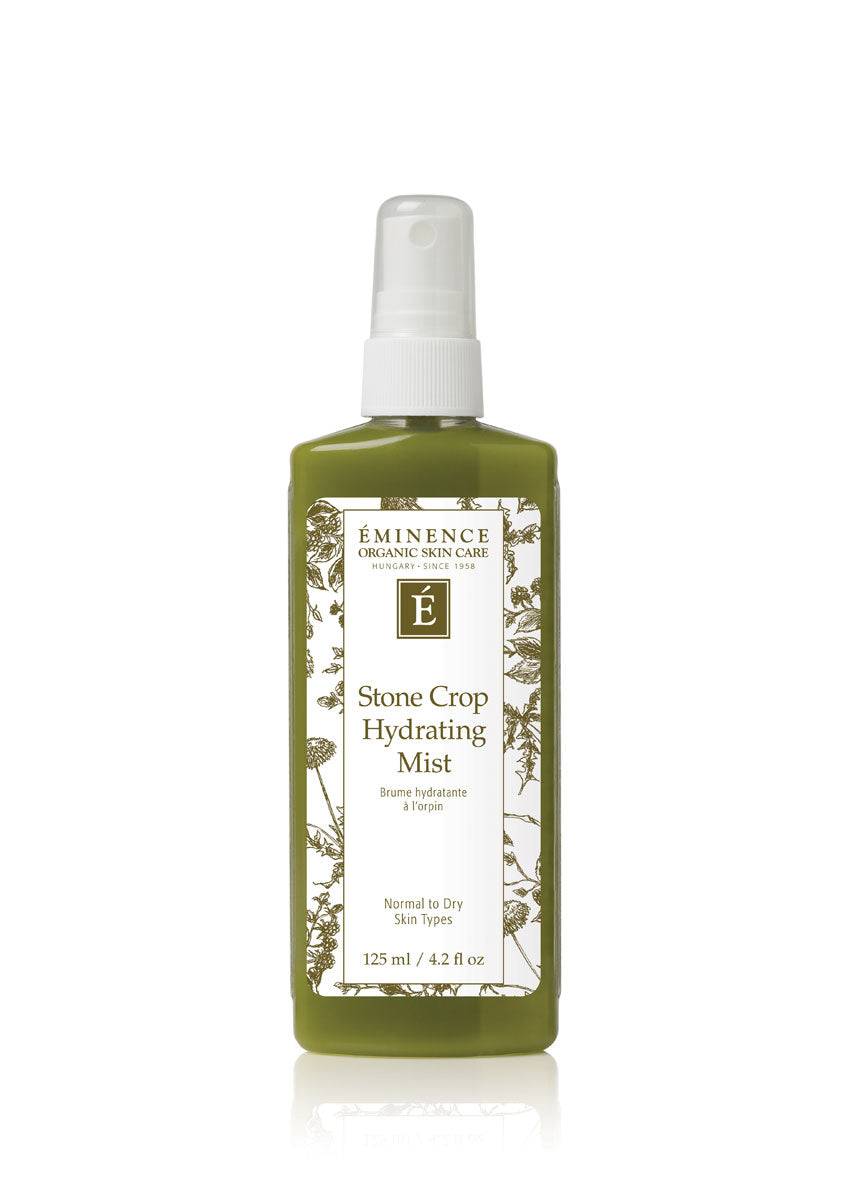 Eminence Organic Stone Crop Hydrating Mist
A revitalizing and healing toner for all skin types, particularly uneven skin types. For use with Sun Defense Minerals to increase your skin's hydration level and to leave it looking smooth and moisturized. Cruelty-free and formulated without parabens, sodium lauryl sulfates, animal by-products, synthetic dyes, petrochemicals, phthalates, GMOs and triclosan.
Retail Size: 4.2 oz / 125 ml
Winner of Best Toner, Associated Skin Care Professionals' & Skin Deep Readers' Choice Awards, 2017
Spray directly on to face and neck, avoiding the eye area. Leave on. May also be applied with cotton pads. As a Sun Defense product: spray mist directly onto the face immediately after Mineral (Sun) Defense 30 to set the Sun Defense.
Key Ingredients
Stone Crop Juice: hydrating and nourishing for uneven skin tones
Aloe: hydrates and softens the skin
Bearberry: brightens and is rich in antioxidants
The skin appears perfectly clear, fresh and toned
The skin appears calmed, matte and hydrated
The skin appears vibrant with a lighter complexion
Eminence is constantly innovating our product formulations to deliver the best results.
Item ships from our Toronto location within 1-2 business days. Out of stock; see pre-order info on delivery times.