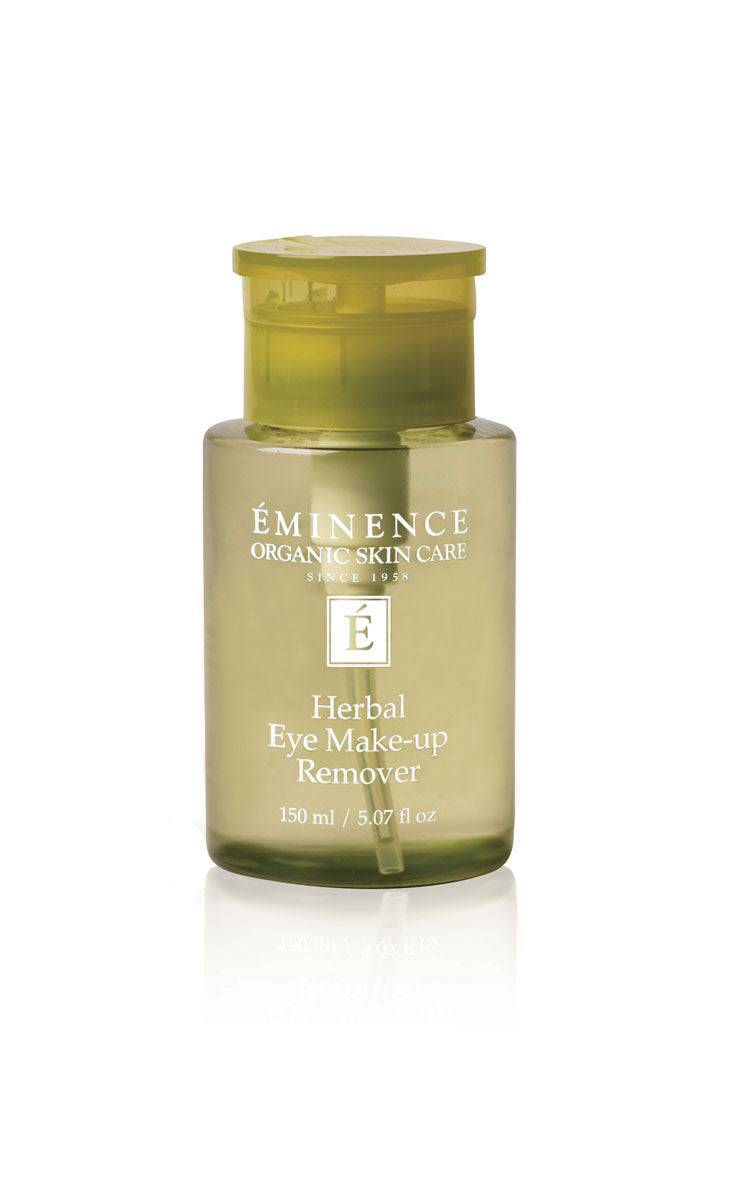 Eminence Organic Herbal Eye Make up Remover
This pH-balanced make-up remover uses cucumber, lavender, calendula and chamomile to gently soothe even the most sensitive eyes.
Retail Size: 5.07 oz / 150 ml
Winner of Best Makeup Remover, DaySpa Professional Choice Awards, 2017
Saturate a cotton ball or pad with product and gently wipe over closed eyelids until all make-up has been removed. In case of direct eye contact, rinse eyes with cool water.
Key Ingredients
Calendula Flower Extract: gently soothes, cleans, disinfects, and moisturizes the skin.
Cucumber Extract: revitalizes and tones
Comfrey Extract: source of vitamin E; gently lubricates and improves the look of elasticity
Green Tea Extract: antioxidant, phenol and vitamin C-rich
Chamomile Extract: revitalizes, calms and balances the skin
Lavender Extract: calms the appearance of irritated skin
Eye area is perfectly cleansed
Eye area appears refreshed and revitalized
Puffiness appears reduced and decongested
Eye area is protected with antioxidant-rich herbs
Eminence is constantly innovating our product formulations to deliver the best results.
Item ships from our Toronto location within 1-2 business days. Out of stock; see pre-order info on delivery times.