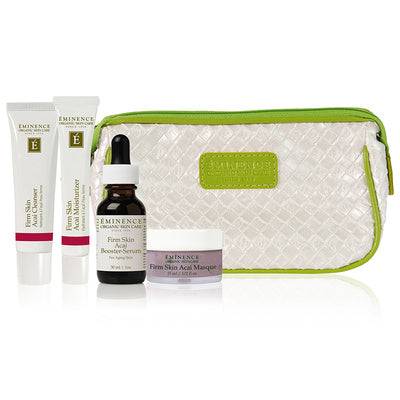 Eminence Organic Firm Skin Starter Set
Our Firm Skin Starter Set is beautifully packaged with a one-month's supply of targeted organic products to treat aging skin types.
Starter Set Includes:
Firm Skin Acai Cleanser (1 oz / 30 ml tube)
Firm Skin Acai Moisturizer (0.5 oz /15 ml tube)
Firm Skin Acai Masque (0.5 oz /15 ml jar)
Firm Skin Acai Booster-Serum (0.5 oz /15 ml bottle)
One classic cosmetic bag in woven faux leather with bamboo zipper
Item ships from our Toronto location within 1-2 business days. Out of stock; see pre-order info on delivery times.