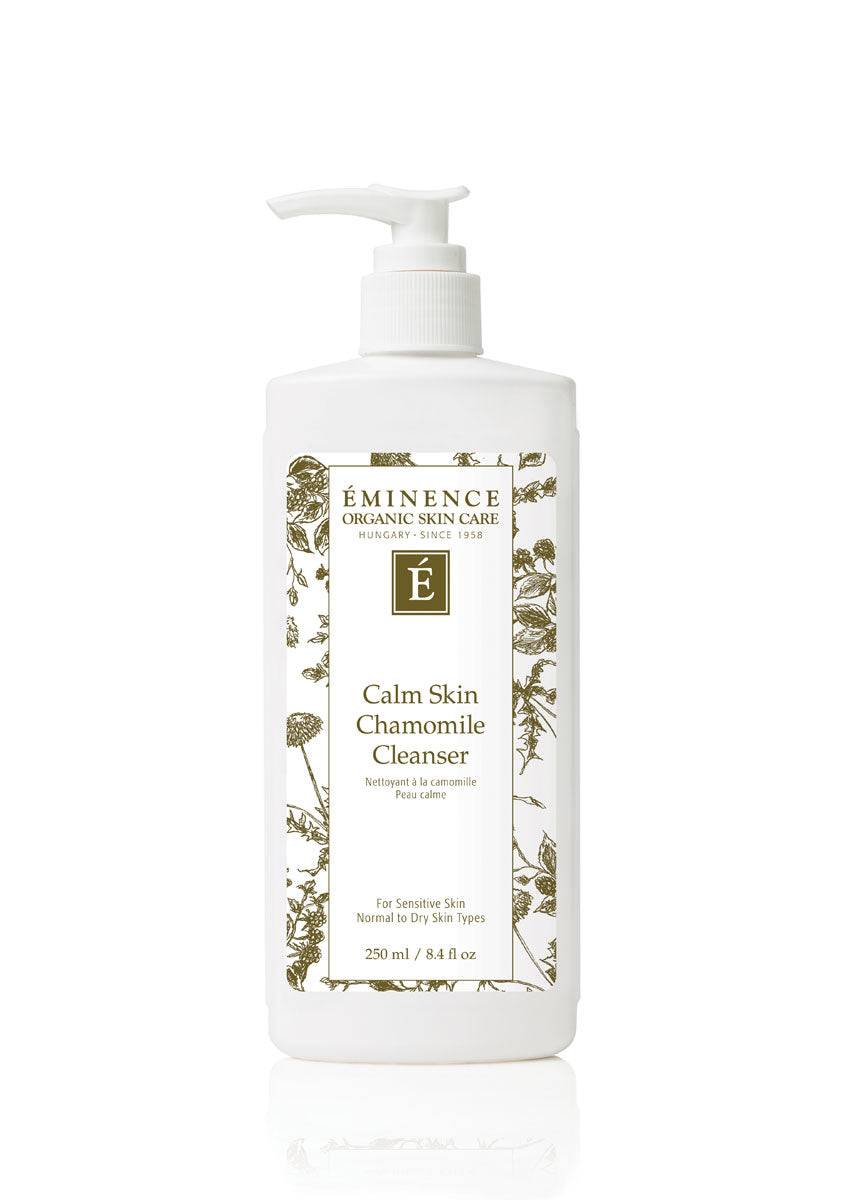 Eminence Organic Calm Skin Chamomile Cleanser
Eminence Organic Calm SKin Chamomile Cleanser:
"Gently cleanse the skin of impurities with this organic milk cleanser. our Calm Skin Chamomile Cleanser. Infused with chamomile, arnica and rosemary, this calming cleanser is perfect for sensitive skin and Rosacea sufferers or anyone that is prone to redness. Free of parabens, sodium lauryl sulfates, synthetic dyes, petrochemicals, animal by-products, phthalates, GMOs and triclosan."
Retail Size: 8.4 oz / 250 ml
Terese Hatter ~ Beauty Tree
Head medical esthetician
Above is my personal info on this organic milk cleanser.
How to use:
Mix (dilute) a small amount of the product (pea size) with water in hands, apply and massage into skin with fingertips in a circular motion covering the face and neck for 1–3 minutes. Completely remove with a damp face cloth and then finish with an application of toner.
Key Ingredients:
Chamomile: revitalizes, calms and balances the appearance of skin
Calendula Oil: antioxidant, essential oil
Sunflower Oil: protective; rich in vitamins A, D and E
Arnica Extract: cleanser
Grape Leaf Extract: antioxidant; rich in polyphenols
Rosemary: antioxidant, rejuvenating and soothing
BioComplex: a booster of antioxidants, Coenzyme Q10, and Alpha Lipoic Acid to reduce the appearance of wrinkles and improve the appearance of skin
Item ships from our Toronto location within 1-2 business days. Out of stock; see pre-order info on delivery times.