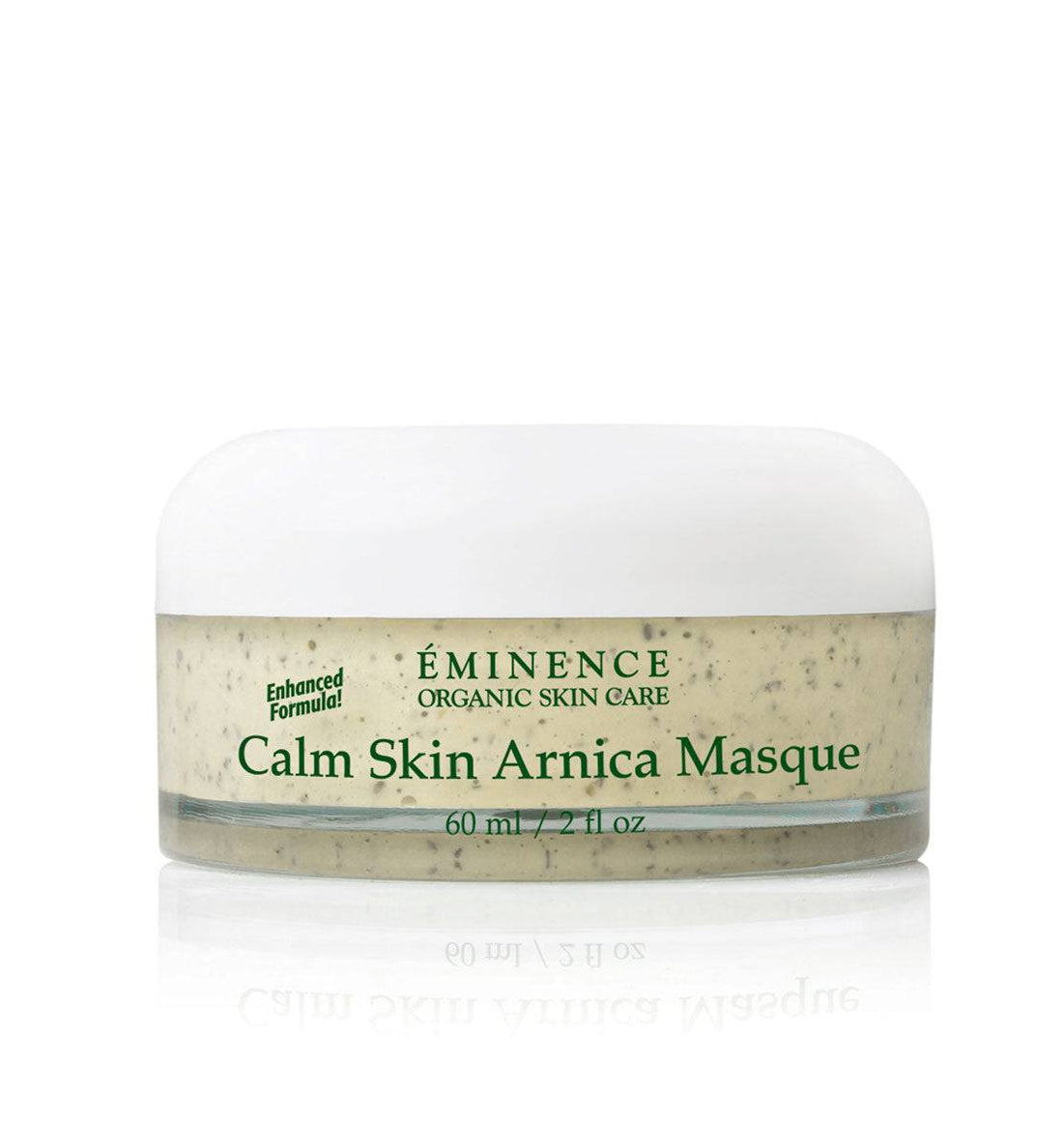 Eminence Organic Calm Skin Arnica Masque
Eminence Organic Calm Skin Arnica Masque
Absolute GENIOUS! This organic masque is THE VERY BEST CALMING MASQUE, maybe EVER! Certainly in my 26 years in the beauty industry.  The true test for this product has come with invasive treatments such as chemical peels and laser treatments for skin and hair removal. Clients with extreme redness following these types of treatments benefit so greatly within 15 minutes time of having this masque on, most are feeling comfortable, and comfortable going home on public transit with no make-up!"
Ingredients including calendula, ivy and arnica soothe and detoxify the skin while reducing the appearance of redness and inflammation.
Retail Size: 2 oz / 60 ml
Terese Hatter ~ Beauty Tree

Head medical esthetician
Above is my personal info on this
 organic masque
How to use:
Emulsify a nickel size of mask in your hand with a few drops of water. Apply evenly over the entire face as well as the neck and décolleté areas if desired. Leave on for 5–10 minutes then gently scrub off in a circular motion with room temperature water and a face cloth. 
Key Ingredients:
Arnica: cleanser
Marigold: gently soothes, cleans, and moisturizes the skin's appearance
Shea Butter: moisturizer high in triglycerides and fatty acids, excellent emollient for skin; replenishes the skin moisture barrier
Ivy Leaf: nutrient, antioxidant; source of high potency vitamin C
Horse Chestnut: tones the skin's appearance, strengthens blood vessel walls
BioComplex: a booster of antioxidants, Coenzyme Q10, and Alpha Lipoic Acid to reduce the appearance of wrinkles and improve the appearance of skin
Item ships from our Toronto location within 1-2 business days. Out of stock; see pre-order info on delivery times.