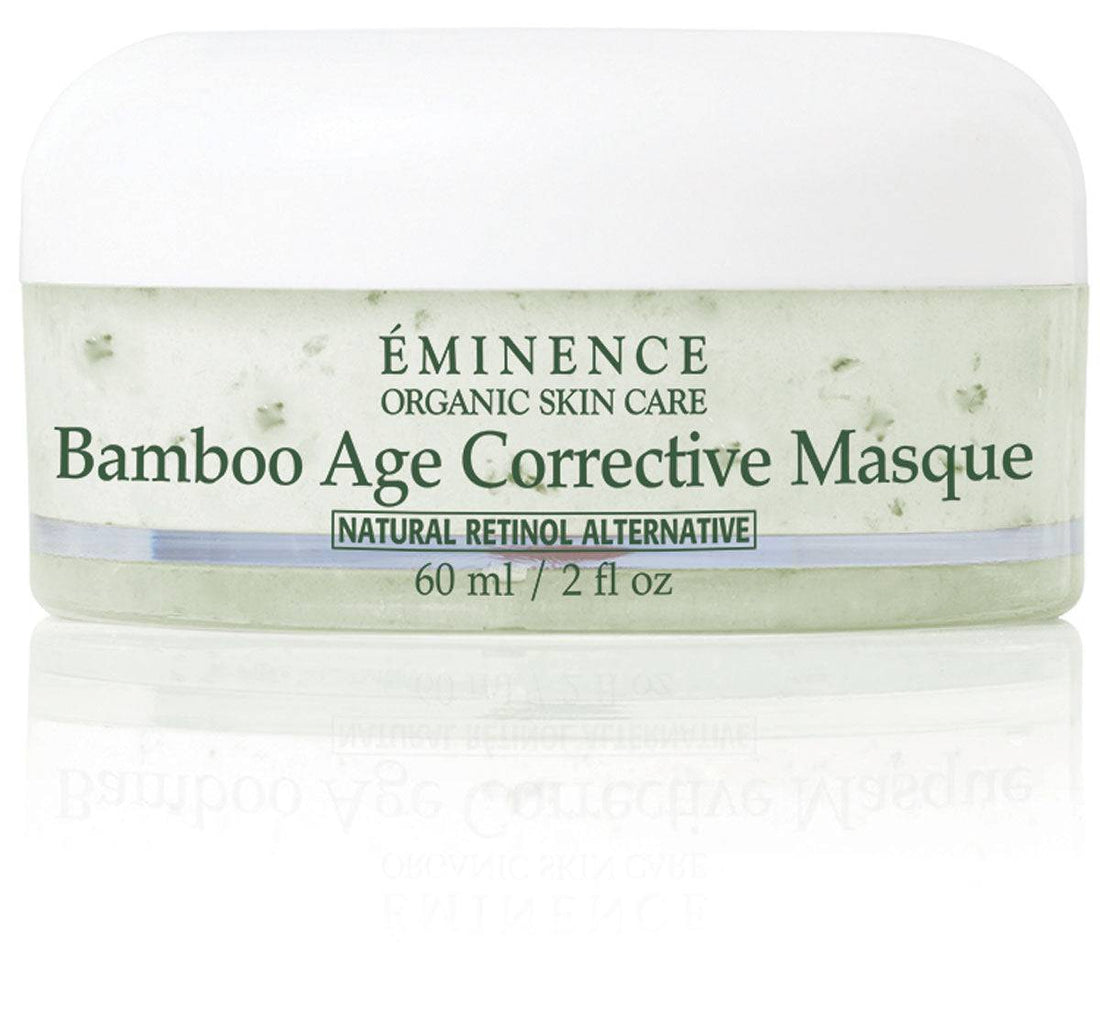 Eminence Organic Bamboo Age Corrective Masque
Eminence Organic Bamboo Age Corrective Masque:

"Bamboo addresses weakness in the skin with it's strengthening properties. It also has the ability to help the skin retain moisture and to treat overproduction of melanin (that causes pigment). Rich in antioxidants, this organic moisturizer also assists in fighting the free radicals ... known culprits for aging the skin."
Retail Size: 2 oz / 60 ml
Terese Hatter ~ Beauty Tree
Head medical esthetician
Above is my personal info on this organic masque
Key Ingredients:
Natural Retinol Alternative: skin appears immediately lifted and tightened; contains chicory root oligosaccharides and tara tree gum
PhytoCellTec™ Swiss Green Apple Stem Cells: plant stem cell concentrate; promotes elasticity and delays the visible signs of aging
Bamboo: contains soluble and insoluble fiber, antioxidants, proteins, vitamins and minerals
Argan Oil: antioxidant; softens and moisturizes
Shea Butter: moisturizer high in triglycerides and fatty acids; excellent emollient for skin; replenishes the skin moisture barrier
BioComplex: a booster of antioxidants, Coenzyme Q10, and Alpha Lipoic Acid to reduce the appearance of wrinkles and improve the appearance of skin
Item ships from our Toronto location within 1-2 business days. Out of stock; see pre-order info on delivery times.