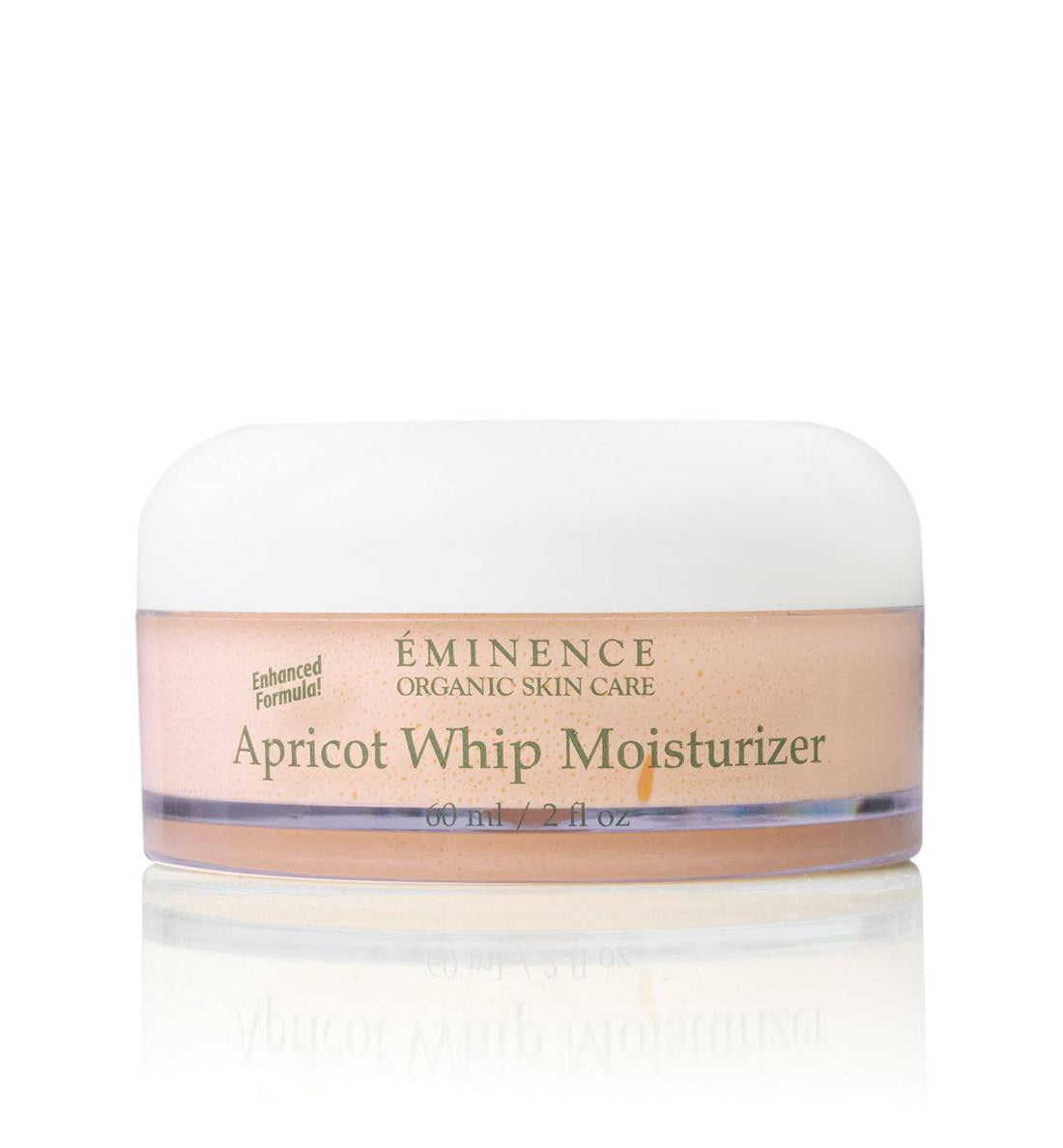 Eminence Organic Apricot Whip Moisturizer
Eminence Organic Apricot Whip Moisturizer.
"A delicious way to restore skin's elasticity and hydrate your skin with the power of apricot juice! Carrots help to fade scarring and encourage cell regeneration, thanks to their Vitamin A content. Reduce fine lines and wrinkles to get that smooth, supple appearance you seek!  Enriched with Vitamins A, C and D."
Retail Size: 2 oz / 60 ml
Terese Hatter ~ Beauty Tree

Head medical esthetician
Above is my personal info on this
organic moisturizer
How to use:
Apply a layer of moisturizer over the entire face and neck area. Leave on. For a lighter application, emulsify a small amount of moisturizer in your hand with a few drops of water. For extra hydration, apply a thicker layer on dry areas.
Key Ingredients:
Apricot: revitalizing and hydrating agent with vitamins and nutrients
Carrot: Vitamin A, carotene oils
Corn Germ Oil: enriches and moisturizes the skin
BioComplex: a booster of antioxidants, Coenzyme Q10, and Alpha Lipoic Acid to reduce the appearance of wrinkles and improve the appearance of skin
Item ships from our Toronto location within 1-2 business days. Out of stock; see pre-order info on delivery times.